Gift Aid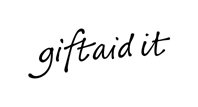 Gift Aid is a valuable source of income for War Memorials Trust.
Since the introduction of the scheme in April 2000 the charity has claimed additional funds that have assisted its work to protect and conserve war memorial heritage. In 2011, over £15,500 was collected through the scheme, a significant sum given by supporters at no cost to themselves.
Completing the Gift Aid declaration when you donate to, or join War Memorials Trust will enable the charity to receive an additional 25p for every pound you give.
How do I make a Gift Aid declaration?
Complete the form below, or
Print the form, complete and send to the Trust
Submitting these correctly will provide the charity with all the details needed to make a claim.
Please remember if you cease to pay tax or if you wish to countermand your request you need to notify War Memorials Trust. If you do not pay enough tax for the year of your donation to cover the Gift Aid repayment claim you are legally liable to pay the difference to HM Revenue and Customs.
Previously 28p for every pound was claimed which represented 25p of tax the donor has paid plus an additional 3p of transitional relief following the tax changes that came into effect in April 2008. This additional transitional relief ceased in April 2011 and charities can now claim 25p for every pound. Further details on Gift Aid can be found on HM Revenue and Customs website.