Patrons
Patron
HRH The Duchess of Cornwall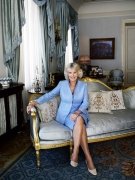 In August 2007 Her Royal Highness The Duchess of Cornwall became War Memorials Trust Patron. She took on the role from The Countess Mountbatten of Burma CBE CL JP DL. The role of Patron is an honorary position and the Trust is delighted that HRH has given her support to the charity.
Area Vice-Patrons
England
Diana Graves
Diana Graves became involved with War Memorials Trust in 2002. Her husband, David Graves, wrote about the charity for the Daily Telegraph in an article published on 1st July 2002. A few days later he died in a diving accident. The Trust allocated £10,000, from the donations received in response to the article, to a grant scheme in his memory which ran for 5 years. Mrs Graves was invited to become involved with the Trust and the charity liaised with her over the grants made. Details of these can be found on the Grants Showcase under Special Grants. Mrs Graves works in the museum sector.
Sara Jones CBE
Sara Jones became involved with War Memorials Trust in May 2002, twenty years on from the Falklands War in which she lost her husband Lieutenant Colonel Herbert 'H' Jones VC, OBE, 2nd Bn, The Parachute Regiment. She is now involved in a number of organisations and charities many of which have a military connection. She is a Commissioner of the Commonwealth War Graves Commission, Chairman of the Falkland Families Association, Trustee of Falkland Island Memorial Chapel Pangbourne, President of the Royal British Legion Poppy Factory and Hampshire RBL Women's Section. In addition she is involved with St John Ambulance, is a Deputy Lieutenant for Wiltshire and acts as a Magistrate for South East Wiltshire.
Speaking of her role with War Memorials Trust, Mrs Jones said: "Having lost my husband during the Falklands in 1982 I know only too well the importance of war memorials, and I treasure the places where he is remembered. I know how I would feel if I thought that, sometime in the future, a memorial bearing my husband's name was found in a poor condition, or worse thrown on a dump damaged and forgotten. I believe that the Trust's work is vitally important to preserve this part of our nation's history."
Wales
Thomas Lloyd OBE, DL, FSA
Simon Weston CBE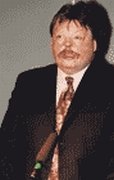 Simon Weston joined the Welsh Guards in 1978 at the age of 16 and served in Berlin, Northern Ireland, Kenya and the Falklands. He was serving in the Falklands War when the ship on which his regiment was travelling, the Sir Galahad, was bombed. 48 men died and Guardsman Weston suffered 46% burns. Since then Simon Weston has become a well known personality on radio and television and is heavily involved in charity work including Weston Spirit. He also speaks for soldiers and veterans, ensuring that concerns about military equipment and support for veterans are brought to the ears of politicians. He was a member of David Cameron's commission to examine the "Military Covenant". Simon Weston has published several autobiographies as well as fiction books and has been the subject of a number of television documentaries. He received the OBE for his charitable work in 1992. In 2002 he became involved with War Memorials Trust and is an Area Vice Patron in Wales.
Scotland
Rear Admiral Roger Lockwood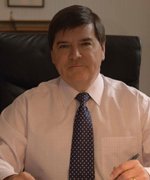 Rear Admiral Roger Lockwood joined the charity as an Area Vice –Patron for Scotland in 2006. Based in Edinburgh, he is the Chief Executive of the Northern Lighthouse Board, responsible for the lighthouses, buoys and beacons in Scottish and Manx waters.
Prior to lighthouses, Roger enjoyed a 34 year career in the Royal Navy, finally retiring in April 2005. Serving at sea in ships ranging from a minesweeper to the aircraft carrier Ark Royal, he also spent a significant part of his career ashore involved in logistics, personnel, training and higher defence policy. His final appointment was as the Senior Directing Staff (Navy) at the Royal College of Defence Studies in London.
Roger lives in Dunblane with his wife, Susie, and five children. He is a Commissioner of the Queen Victoria School, Dunblane, the Chairman of the Perth Sea Cadet Unit and a High Constable of the Port of Leith. He was awarded the CB in the Birthday Honours List 2005.
Northern Ireland
The Lord Rogan of Lower Iveagh