Showcase result
Morton
Town or City: Morton
County: Derbyshire
Country: England
WMT Reference Number: WM210
Value of grant: £476.00
Type of memorial: Freestanding
Type of work: Conservation and repair
Grant scheme: Small Grants Scheme
Year: 2012

UKNIWM reference number: 14210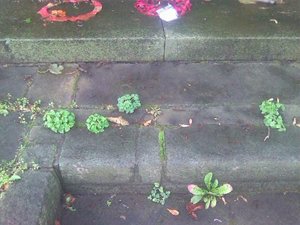 This war memorial consists of a Latin Cross with a stone sword in relief on the face of the cross. The stone plinth bears a bronze plaque with the names of the men from the Village who fell in World War I and World War II. The memorial is constructed from a local Rowsley Stone and is surrounded by iron railings. It is located on the corner of Stretton Road in Morton, Derbyshire.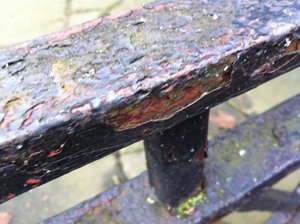 In 2012, War Memorials Trust offered a grant of £476 towards conservation and repair of the memorial, the surrounding railings and the paved area. Cleaning of the memorial was undertaken using non-metallic bristle brushes, water and a pH neutral soap. Isolated cleaning of heavily ingrained dirt was carried out using low pressure water spray. The loose and defective joints of the memorial were raked out using hand tools and the joints were re-pointed using a non-cementitious lime mortar. The uneven paving slabs were lifted and re-bedded. Finally, the surrounding railings were stripped down using hand tools to remove rust and layers of old paint, then primed using a zinc phosphate and finally a micaceous iron oxide and paint to match original colouring were applied to the ironwork. The metal elements were then protected using SmartWater. SmartWater is recommended as part of the InMemoriam2014 project to protect all metal elements of a war memorial.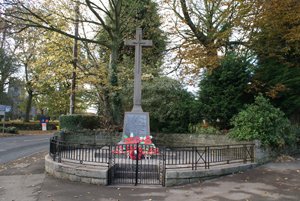 The war memorial was paid for by public subscription after a concert was held in 1920 at the Morton Picture Palace, Station Road to raise money for the construction of the War Memorial. The land on which the memorial is located was donated by Miss Gadsby who lived at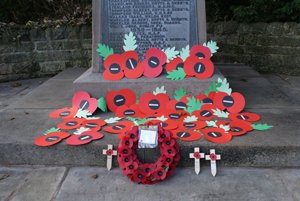 Church Farm, adjacent to the site.
Further information
War Memorials Trust reference WM210
UK National Inventory of War Memorials: 14210
War Memorials Online: WMO109619
If you have a concern about this memorial please contact the Trust on conservation@warmemorials.org