Showcase result
St Neots
Town or City: St Neots
County: Cambridgeshire
Country: England
WMT Reference Number: WM3862
Value of grant: £730.00
Type of memorial: Freestanding
Type of work: Conservation and repair
Grant scheme: Small Grants Scheme
Year: 2010

UKNIWM reference number: 356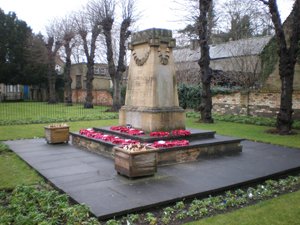 Located in the grounds of the Grade I listed St Mary the Virgin Church in St Neots, this memorial is constructed of local limestone and designed in the style of a cenotaph. The top is simply decorated with a stone collar edged with hollow dropped squares, from which each face is adorned with a carved floral garland that incorporates a poppy-head at the centre point. The memorial rests on a two-stepped base of brick foundation that are topped with paving and rendered on the sides. The whole sits on a paved platform bounded by flowerbeds and contained within a grassed enclosure with a brick wall to the rear and metal rail fence on three sides; the front of which is double-gated with stone posts. The inscriptions for World Wars I and II are on the front and side faces of the memorial.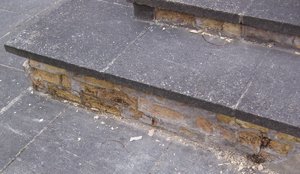 In 2010, a grant of £730 was offered through the Small Grants Scheme towards cleaning and repair works. This involved cleaning with de-ionised water and non-metallic brushes. The main problem was deteriorating render as a result of cement mortar having been used. As this is a non-porous material it traps water and had damaged the bricks underneath. The render was removed and all exposed brickwork of the base sides re-rendered with an appropriate lime mortar to match the original. As lime mortar is porous it will allow for moisture to enter and exit the structure rather than being trapped. Failed and open joints in the brickwork were cleaned out and re-pointed with an appropriate lime mortar prior to rendering.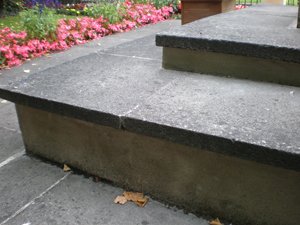 The front face of the memorial is inscribed:
"The
Glorious
Dead
1914 – 1918
1939 – 1945"
Beneath this is a panel containing the names of twenty-two men killed during the Second World War.
The side faces of the memorial contain panels containing the names of seventy-six men who died in World War I; thirty-eight names on each face.
Further information
War Memorials Trust reference WM3862
UK National Inventory of War Memorials: 356
War Memorials Online: 122104
The National Heritage List for England: 1128002
If you have a concern about this memorial please contact the Trust on conservation@warmemorials.org