Showcase result
Briantspuddle
Town or City: Briantspuddle
County: Dorset
Country: England
WMT Reference Number: WM5165
Value of grant: £1130.00
Type of memorial: Freestanding
Type of work: Conservation and repair
Grant scheme: WMT Grant Scheme
Year: 2018

UKNIWM reference number: 927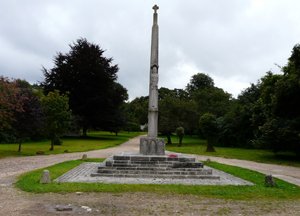 This war memorial consists of a Portland stone tapering slim shaft surmounted by a small square market style cross. Set into the base of the shaft is a Portland stone carved stylised figure of Christ holding a downward-pointing sword in one hand and displaying the gashed palm of his other hand. To the other side of the shaft is an inset shrine with a carved Mary and Child figure. The shaft stands on a square plinth and a four stepped tiered base.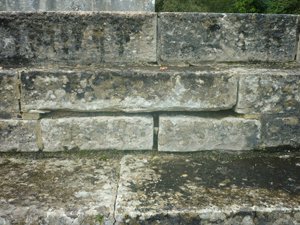 In 2012 War Memorials Trust offered a grant of £730 for the repointing of the war memorial joints. To ensure that an appropriate lime mortar was used, a sample of the existing mortar was removed and sent to the Lime Centre for analysis. Following this, an appropriate lime mortar mix was chosen and colour matched to the memorial stone. The defective mortar was removed from the joints and the joints were then re-pointed.
This war memorial received a further grant of £1,130 towards conservation works from War Memorials Trust in 2018. Following trials to establish an appropriate cleaning method, the memorial was cleaned using steam cleaning.
A grant awarded in 2019 for £750 allowed repointing of the memorial using lime mortar whilst localised repair of damaged stone was carried out to reinstate the original profile of the stone in a lime mortar.
Briantspuddle war memorial was designed and sculpted by artist Eric Gill and commissioned by Sir Ernest Debenham. It was dedicated by The Bishop of Salisbury and the day after the Armistice was signed in 1918.
The inscription on the memorial is taken from a 15th Century mystic, Julian of Norwich and it reads:
"It is sooth that sin is cause of all this pain
But all shall be well and all shall
be well all manner of thing shall be well"
The memorial is Grade II* Listed.
Further information
War Memorials Trust reference WM5165
UK National Inventory of War Memorials: 927
National Heritage List for England
War Memorials Online:121582
If you have a concern about this memorial please contact the Trust on conservation@warmemorials.org