Showcase result
Higher Tale
Town or City: Higher Tale
County: Devon
Country: England
WMT Reference Number: WM9735
Value of grant: £320.00
Type of memorial: Freestanding
Type of work: Conservation and repair
Grant scheme: WMT Grant Scheme
Year: 2016

UKNIWM reference number: 25322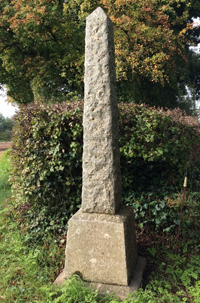 Higher Tale war memorial is located near Higher Tale Farm, near Payhembury, Devon. This memorial is in the form of a granite obelisk, on a tapering plinth on a square base. The incised inscription painted in black commemorates two brothers who died in World War I.
In 2016 a grant of £320 was awarded through War Memorials Trust Grants Scheme towards gentle cleaning with water and bristle brushes and repainting the inscription black to improve the legibility and lime mortar pointing.
It is assumed that the memorial was commissioned, funded and erected by the family that lost the two sons named on the memorial. The family (named Pratt) lived within the hamlet (at Tale House) but the two sons who died emigrated to Canada in the first decade of the Twentieth Century and were killed while fighting in the Canadian Army in France.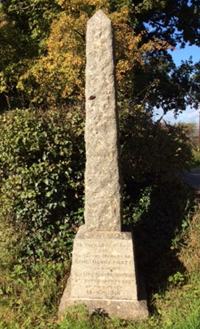 Further information
War Memorials Trust reference WM9735
UK National Inventory of War Memorials: 25322
War Memorials Online: 222581
If you have a concern about this memorial please contact the Trust on conservation@warmemorials.org