Showcase result
Madron
Town or City: Madron
County: Cornwall
Country: England
WMT Reference Number: WM2703
Value of grant: £9295.00
Type of memorial: Freestanding
Type of work: Conservation and repair
Grant scheme: English Heritage/Wolfson Foundation Grants
Year: 2008

UKNIWM reference number: 26322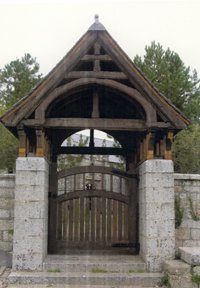 This war memorial is a lychgate, with granite ashlar walls and oak roof structure above.
It is located in front of St Maddern Church, Madron, near Penzance in Cornwall.
A grant offer of £9,295 was made to address a number of issues with the memorial. The works included replacing rotten wall plates; these are the horizontal lengths of timber which sit onto the stone walls. The plates often rot in lychgates due to being in direct contact with damp stone. In addition, modern roof boards were removed and replaced with local slate, the traditional roof covering of the local area. Slate will last a lot longer since it is impermeable to the damp atmosphere.
The lychgate is listed Grade II and was dedicated in1904. There are no records as to who the designer or builder was. The lychgate is in remembrance of those who fell in the Boer War of 1899-1902.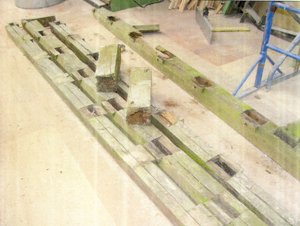 Further information
War Memorials Trust reference WM2703
UK National Inventory of War Memorials: 26322
If you have a concern about this memorial please contact the Trust on conservation@warmemorials.org